Introduction to Appreciative Inquiry for Libraries
Description
Appreciative Inquiry is a strengths-based positive approach to change (as opposed to a traditional deficit-based approach). It is the search for the best in people, organizations, and other human systems that focuses on what's already working and on leading people to co-design their future.
In this session, participants will be introduced to the model and theory of appreciative inquiry. They will also learn about practical applications of appreciative inquiry for libraries.
Presenters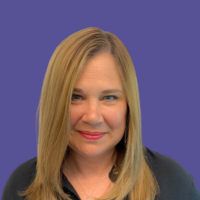 Michelle Bradley
Director of Consulting Services
Michelle Bradiley is a certified Appreciative Inquiry Facilitator through the Center for Appreciative Inquiry https://www.centerforappreciativeinquiry.net/directory/mbradley/ and holds a certificate in Creating Positive Change from the Change Lab, as well as a certificate in Creating Wellbeing and PERMAH Survey Accreditation from the Wellbeing Lab, she is a certified practitioner in Human Centered Design from LUMA, and a Harwood Public Innovator. Michelle is also a Certified "Conversations Worth Having" trainer https://conversationsworthhaving.today/team/. She has more than 25 years of professional experience in libraries working in various capacities, including as a public library director. She is currently the Director of Consulting Services at OhioNet. Michelle's educational background includes a B.A. in Advertising from Purdue University, a Master's in Library Science from Indiana University, and a Graduate Certificate in Public Management from IUPUI's School of Public and Environmental Affairs.
Event Registration
"*" indicates required fields