Board Votes to Make Membership More Accessible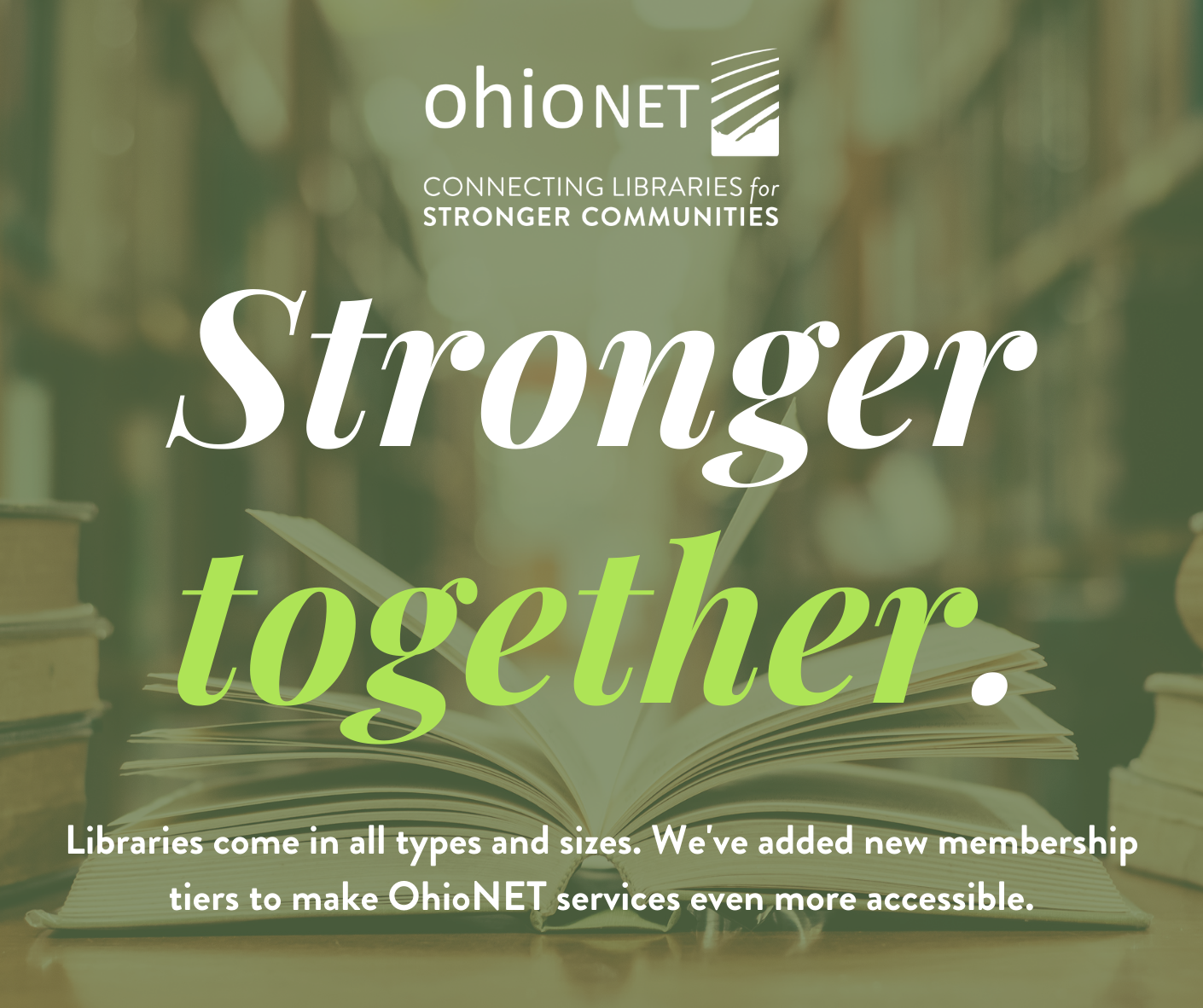 The OhioNET Board voted to accept a new fee structure beginning with the July 1, 2021 membership year, adding two tiers for libraries with collection budgets of less than $500,000. Additionally, the Board voted to allow new members to join during the current fiscal year according to the new rate schedule.
"We are excited about the positive impact this will have on libraries in Ohio," says Nancy S. Kirkpatrick, Executive Director/CEO. "Smaller libraries will have better access to training through OhioNET, and we are working on developing even more opportunities for members to connect with colleagues in the coming year."
"These are difficult times for libraries of all sizes, with many new challenges and demands on our resources and services" noted Travis Bautz, Executive Director of the Midpointe Library System and OhioNET Board President. "Nancy suggested a way to make OhioNET membership more inclusive and accessible. The Board enthusiastically voted in support of Nancy's suggestion, thus extending OhioNET's resources, services, and support to prospective new members as soon as possible."
Full details for the new structure are available on the OhioNET membership info page.