Did you miss the EXPLORE: Ohio Libraries info session? Session recording now available!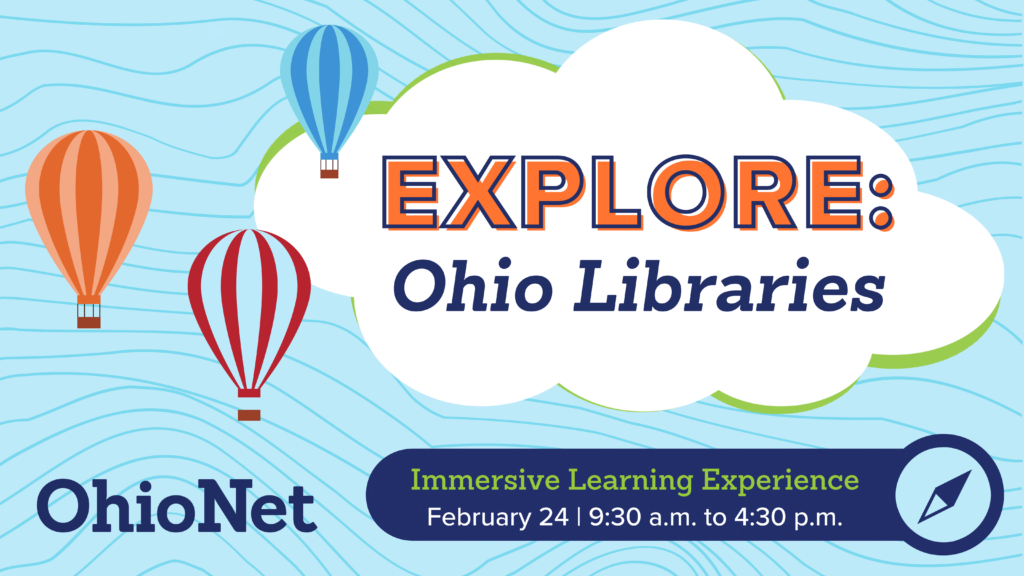 Are you interested in learning more about the EXPLORE: Ohio Libraries experience?
Please view the brief recording below of our information session featuring an overview of the EXPLORE: Ohio Libraries program and read the Q&A for additional details.
Click here to register for the EXPLORE: Ohio Libraries experience. The deadline to register for this experience is Monday, February 21, 2022.
Questions? Contact Michelle Bradley, Director of Consulting Services at [email protected]
This program is being funded by an ARPA grant from the State Library of Ohio with federal funds from the Institute of Museum and Library Services and is available for all Ohio libraries (regardless of OhioNet membership status). To allow for as many libraries as possible to participate, please limit registration to 3 staff per institution.