Digitization Basics Webinars are back! Sessions start 9/15.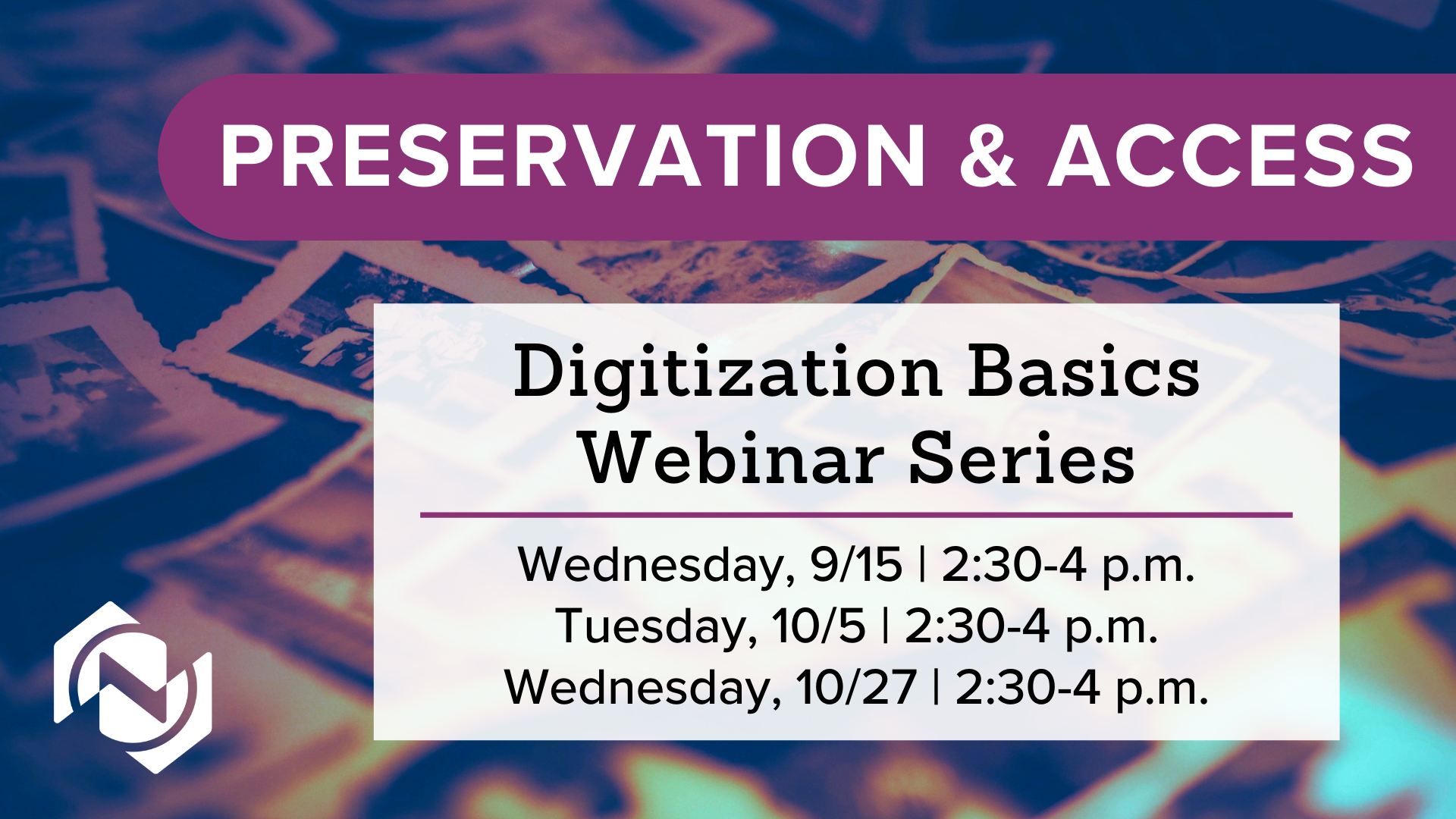 Get a solid overview of all the steps needed to plan, execute, and assess a digitization project. If you're new to digitization or are still thinking about how to get started, this series will lay the groundwork you need to create a successful project. Attendees of this series will have the chance to explore factors to consider before your first scan, to learn about the steps (and tools) needed to complete archival quality scans, and to plan for storage and organization options from the start that will provide the best access for your users.
Digitization Basics – Plan Before You Scan (Session 1)
Wednesday, 9/15 | 2:30-4 p.m.
Digitization Basics – Tools & Techniques (Session 2)
Tuesday, 10/5 | 2:30-4 p.m.
Digitization Basics – Providing Access & Measuring Success (Session 3)
Wednesday, 10/27 | 2:30-4 p.m.