New! Freely Available Webinars in Reference Skills and Resources
Don't miss these freely available webinars coming up soon!
These sessions are open to all Ohio library staff, regardless of their employer's OhioNET membership status. We've just added two new events in our long-running Reference Skills & Resources training track that feature resources available to all libraries across the state. Visit the links below for more information and registration options.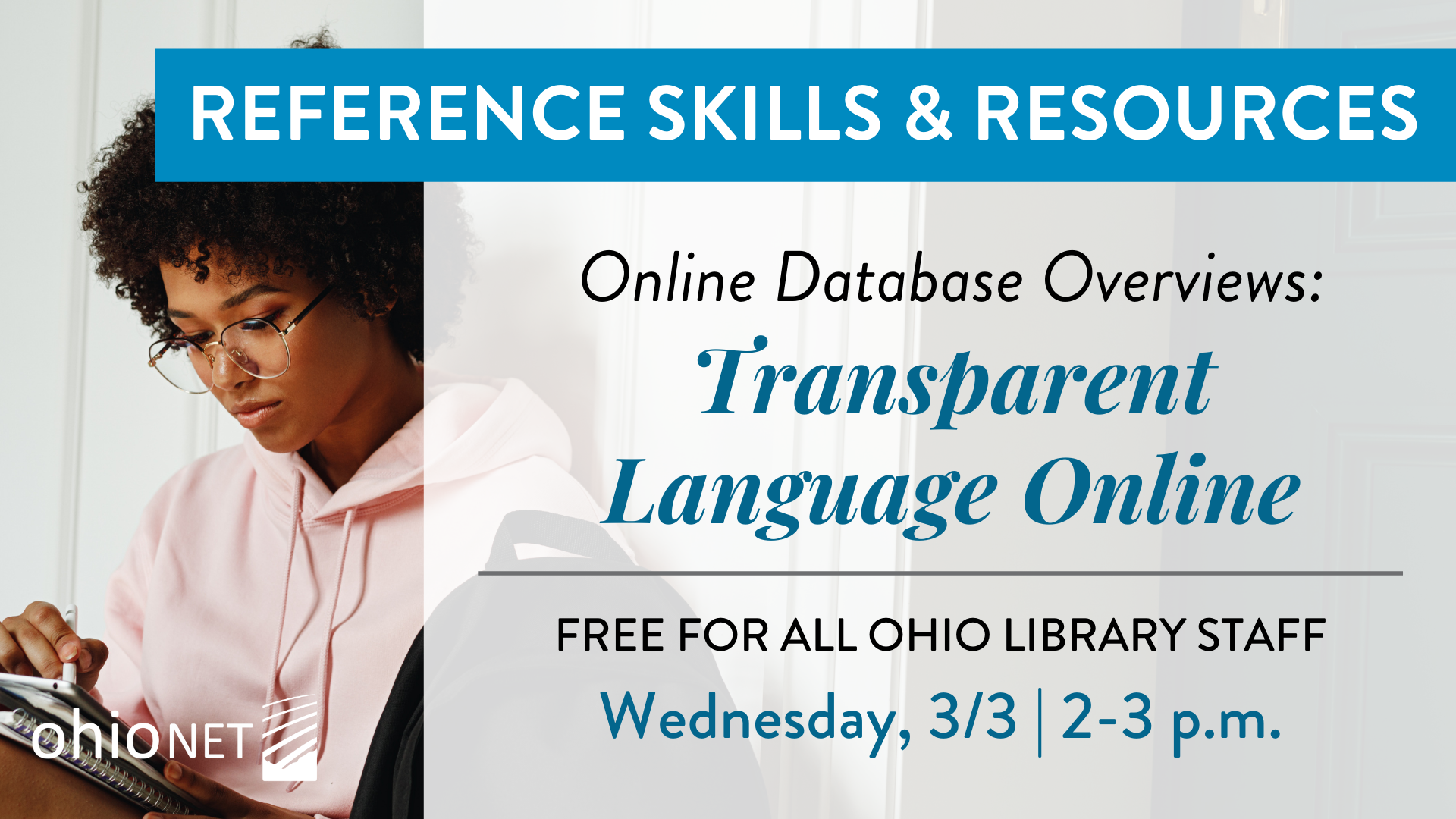 Online Database Overviews: Small Business Reference Center
Thursday, January 14, 2021 from 2-3 p.m. | CEUs: 1
Presenter: Jason High (EBSCO)
Browse additional trainings and other events on our Event Calendar. Questions about OhioNET's continuing education program? Email Community & Training Manager Shelly Miller at [email protected].