Assessing Assigned Subject Headings
Description
Accurate and meaningful subject headings are essential to help your community members find what they need. If you're responsible for adding or updating records in your library's catalog, attend this session to learn how to verify and assess the Library of Congress Subject Heading (LCSH) information you find in MARC format.
Attendees of this session will have the opportunity to…
Explore the background and principles of the Library of Congress Subject Headings
Review common subject heading patterns and possible formats
Examine and search for Library of Congress Subject Heading Authority Records
Discover strategies and resources to learn more
Notes:
Prior knowledge of basic cataloging concepts and workflows is strongly recommended. Not sure if this is the right class for you? Contact [email protected] with any questions you might have.
Who Should Attend
Individuals responsible for editing and maintaining catalog data, and anyone with an interest in the topic.
Presenters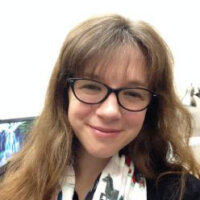 Sarah Schaff
Denison University Library
Sarah Schaff has had the good fortune to work for a handful of Ohio libraries since 2003 – and still loves her work. With a background in philosophy and library science, Sarah currently serves as the Discovery Librarian at Denison, a small liberal arts college east of Columbus. In her 8 to 5 life, Sarah takes care of the invisible systems and online resources that keep the library humming.
Event Registration
This event is full but you can still join the waitlist! Register now and we'll send you an email if you get a seat. We promise we'll only charge your card (if applicable) if you get in.
"*" indicates required fields