Assessing Call Numbers in Library of Congress Classification
Description
Clear and consistent classification work is essential to keep our collections organized by topic and genre on the shelves. In this webinar, attendees will explore the Library of Congress Classification (LCC) system. If you are responsible for managing catalog records in LCC, this session will introduce you to the rules and tools you'll need to find, assess, and modify classification information in MARC records.   
Attendees of this session will have the opportunity to… 
Review the structure of LCC

 

Explore examples from different institutions

 

Assess assigned call numbers in MARC records

 

Discuss resources and tools for LCC work

 

Walk through a sample classification workflow



Notes: 
Participants should review the following entries in the Training Archive ahead of this presentation: 
Who Should Attend
Individuals responsible for editing and maintaining catalog records and anyone with an interest in the topic. 
Presenters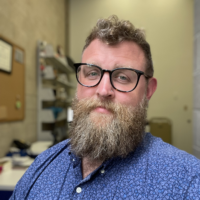 Tim Keller
Head of Discovery and Metadata Services
Tim Keller is the Head of Discovery and Metadata Services at Oberlin College and Conservatory, after spending two years as the Head of Cataloging and Metadata at Embry-Riddle Aeronautical University.  Tim earned his MLIS from Kent State University in 2009, and also holds a second MS in Information Architecture and Knowledge Management (User Experience Design). In addition to cataloging and making information discoverable, Tim serves as the Subject Headings Working Group Leader under the Cataloging Ethics Steering Committee.