Basics of Creating Original Catalog Records
Description
Explore the basic steps you need to know to create an original catalog record. You'll learn how to efficiently find and assess MARC records to copy so you never have to start with a blank work form. This webinar will dive into the vocabulary and structure of original cataloging processes, along with the basic reference sites that can support your individual cataloging needs.  
Attendees of this session will have the opportunity to… 
Review key terminology and concepts of original cataloging

 

Understand the benefits of different levels of cataloging – core, full, and enhanced—for their communities

 

Explore various ways to find and assess MARC records

 
Who Should Attend
Individuals responsible for editing and maintaining catalog data, especially those who are new to creating original records. Previous cataloging work is strongly recommended.
Presenters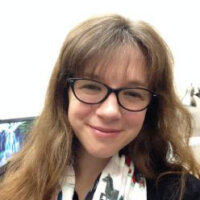 Sarah Schaff
Denison University Library
Sarah Schaff has had the good fortune to work for a handful of Ohio libraries since 2003 – and still loves her work. With a background in philosophy and library science, Sarah currently serves as the Discovery Librarian at Denison, a small liberal arts college east of Columbus. In her 8 to 5 life, Sarah takes care of the invisible systems and online resources that keep the library humming.