Copyright in Action: Determining Copyright Status Step-by-Step
Description
The concept of copyright and the protections it offers for authors and creators is rooted in the United States Constitution. However, the processes and practices of copyright have changed many times throughout the intervening years, leaving a complex set of steps you *may* need to follow in order to determine whether a title is (or is not) currently under the protections of copyright. Don't throw your hands up in despair (yet!) – plan to attend this session to learn where you need to start.
Attendees of this session will have the opportunity to:
Explore a brief history of copyright practices in the U.S.
Discuss the current requirements for copyright
Examine resources that can help accurately research the copyright status of an item
Who Should Attend
Anyone who is interested in current requirements for copyright and copyright research resources
Presenters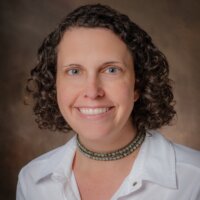 Carla Myers
Assistant Professor and Coordinator of Scholarly Communications
Carla Myers serves as Assistant Professor and Coordinator of Scholarly Communications for the Miami University Libraries. Her professional presentations and publications focus on fair use, copyright in the classroom, and library copyright issues.