Getting Permission to Use Copyrighted Material
Description
Copyright legislation and fair use case law provide many exceptions and allowances for the use of protected materials.  However, even those numerous exceptions can't cover all the scenarios you might encounter. 
Sometimes it might be necessary to contact the copyright holder and seek written permission. Think it's impossible? It doesn't have to be. Learn the recommended steps you should take to pave the way for a "Yes!" to your request.  
Attendees of this session will have the opportunity to:  
Review the basic tenets of copyright and fair use

 

Examine the factors to consider before seeking permission

 

Explore the resources needed to identify a copyright holder

 

Discuss best practices and recommendations for creating a permission request

 
Who Should Attend
Individuals who work in reference, instruction, outreach, and programming or anyone with an interest in the topic.
Presenters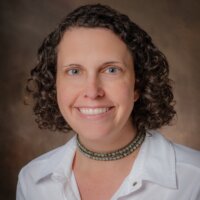 Carla Myers
Assistant Professor and Coordinator of Scholarly Communications
Carla Myers serves as Assistant Professor and Coordinator of Scholarly Communications for the Miami University Libraries. Her professional presentations and publications focus on fair use, copyright in the classroom, and library copyright issues.