Digitization Basics: Tools and Techniques (Session 2)
Description
This webinar series provides a solid overview of how to plan, execute, and assess a digitization project. If you're new to digitization or are still thinking about how to get started, this series will lay the groundwork you need to create a successful project.
Our webinar leaders will walk through all the pieces you need to think about, from factors to consider before you make your first scan, to the steps (and tools) required for completing archival quality scans, to storage and organization options that provide the best access for your users.
Attendees of this webinar series will have the opportunity to:
Learn how to define a project's scope and goals (including factors like costs and funding options)
Discuss the selection and preparation of materials for digitization (including potential roadblocks)
Examine a variety of tools and options for digitization (including details of creating an archival-quality scan like resolution, bit depth, and file types)
Explore access and storage issues (including the importance of metadata)
Talk about assessing the success of a project and planning for the future
Session Description:
Digitization is a process that relies heavily on technology and there are plenty of options, depending on scope and desired outcomes of your project. In the second session of our Digitization Basics series, we'll be discussing various tools (from scanners to digital camera and more) and the basic steps for completing quality scans (from selecting and preparing materials to resolution and file type options).
Special attention will be given to newspaper digitization projects, due their fragile nature and the complexity of the copyright issues involved.
Attendees of this session will have the opportunity to:
Learn about the variety of scanners available and which types of projects work best with each
Discuss options based on cost and project scope, including outsourcing
Explore what to consider as you prepare for digitization
Delve into the details of creating an archival-quality scan including resolution, bit depth, and file types
Who Should Attend
Library staff working with local history materials, those looking to start a digitization project or program, or anyone with an interest in the topic.
Presenters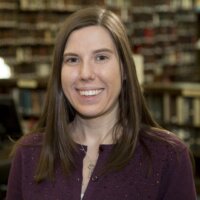 Jenni Salamon
Unit Manager for Digitization, OHC
Jenni Salamon is the Unit Manager for Digitization at the Ohio History Connection. She manages Ohio Memory and the Ohio History Connection's digitization and microfilming programs, including the Ohio Digital Newspaper Program. She also coordinates and provides outreach and training on digitization and related topics, with a particular focus on newspaper preservation, digitization and research. Jenni has a BA in English from Ohio University, an MLIS from Kent State University, and a Digital Archives Specialist Certificate from the Society of American Archivists.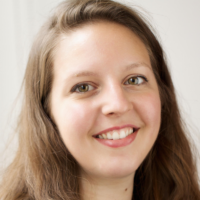 Kristen Newby
Digital Projects Coordinator, OHC
Kristen is a digital projects coordinator at the Ohio History Connection, where she works closely with the Ohio Memory team to make Ohio's rich archival collections available to the public. Metadata creation and remediation are essential and ongoing parts of this work. When not working on metadata, she enjoys watching movies, hiking, and eating pizza.