Do More with ConsortiaManager
Description
ConsortiaManager is a robust online tool that allows users to renew their e-resource subscriptions purchased through OhioNet. But did you know that ConsortiaManager also features tools to let you shop for new resources, request quotes, find technical support contacts, and even store digital copies of your license agreements?
Learn how you can make ConsortiaManager your one-stop-shop for all the information related to your past, current, and future e-resource subscriptions purchased through OhioNet!
Attendees of this session will have the opportunity to:
Review the basic features of ConsortiaManager
Explore tools for searching available offers and products
Learn how to request a quote or other product information
Learn how to create and generate reports
Notes: This session is freely available to anyone who manages their institution's e-resources through OhioNet.
Who Should Attend
Individuals responsible for managing their institution's e-resources subscriptions through OhioNet.
Presenters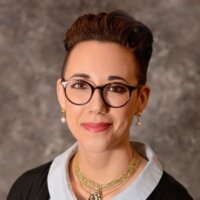 Sarah Probst
eResources Coordinator, OhioNet
Sarah currently serves as the eResources Coordinator at OhioNet. She holds a Master of Library and Information Studies from the University of Alabama and a Bachelor of Music from Mansfield University of Pennsylvania. In her free time, Sarah enjoys traveling, going to concerts, crocheting, needle felting, and cooking. She resides in Gettysburg, Pennsylvania with her husband and their two cats, Jack and Seraphina.