EBSCOadmin – Usage Statistics and Reports
Description
EBSCOadmin is the administrative tool to manage customizations, profile creation, authentication, reports & statistics and more for most of your EBSCO resources. In this webinar, we'll explore the usage and reporting tools built-in to the EBSCOadmin interface. 
Join us as we dive into EBSCOadmin to review the Report & Statistics options. We will access and generate standard usage reports, COUNTER reports, eBook reports, and review the newer graphical reports available to you. 
Who Should Attend
Library staff who are responsible for gathering and reporting on usage statistics for their EBSCO e-resources and anyone with an interest in the topic.
Presenters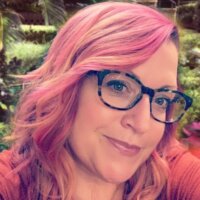 Lisa E. Jones
Senior Training Manager
---
Lisa E. Jones worked in both academic and public libraries for 14 years before joining EBSCO in 2010. As a Senior Training Manager with EBSCO, Lisa travels across the U.S., Eastern Canada, and the Caribbean. When she's not traveling, Lisa works out of her home in New Orleans.