Exploring Authority Records 
Description
Authority records are a critical resource in keeping our collections accessible and organized. They underpin our ability to disambiguate between similar names, subjects, and titles in our catalogs and discovery services. 
In past sessions, we've shown you how to search for authority records. In this webinar, attendees will discuss the two main types of authority files: subject authorities and name authorities. We'll explore the elements of authority records, as well as methods and timelines for adding or editing shared authority records. 
Attendees of this event will have the opportunity to: 
Examine in detail the structure of authority records.

 

Discuss timelines and processes for additions and updates to shared records.

 

Explore resources for gathering more information.

 

Review options for addressing problematic headings.



Notes: 
Participants should review the following entries in the Training Archive ahead of this presentation: 
Who Should Attend
Individuals responsible for editing and maintaining catalog records and anyone with an interest in the topic. 
Presenters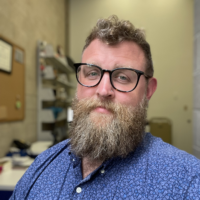 Tim Keller
Head of Discovery and Metadata Services
Tim Keller is the Head of Discovery and Metadata Services at Oberlin College and Conservatory, after spending two years as the Head of Cataloging and Metadata at Embry-Riddle Aeronautical University.  Tim earned his MLIS from Kent State University in 2009, and also holds a second MS in Information Architecture and Knowledge Management (User Experience Design). In addition to cataloging and making information discoverable, Tim serves as the Subject Headings Working Group Leader under the Cataloging Ethics Steering Committee.