Fair Use for Everyone Live Learning Series
Description
Live Learning Event Dates and Times:
Tuesday, 6/7 from 2-4 p.m. – Fair Use Review: Line by Line (Part 1)




Wednesday, 6/15 from 2-4 p.m.

– Court Cases and Considerations (Part 2)


Tuesday, 6/21 from 2-4 p.m.

– Making Fair Use Applications (Part 3)

Live Learning Event Reminders:
Live Learning Events are designed to mimic the real-time, hands-on engagement of an in-person workshop.
Live Learning Events require real-time attendance. No recordings will be made of these sessions.
Live Learning Events are highly interactive. They feature group discussions, breakout sessions, and collaborative exercises. Attendees are encouraged to have access to a mic (or headset) and a camera to participate most fully.
Live Learning Events are in-depth training sessions. They focus on practical projects and real-world skills. Attendees should be prepared to complete brief readings and assignments between workshop meetings. Review the Notes section below for additional details or pre-requisites for this event.
Event Description:
Fair use is an important exception found in U.S. copyright law that outlines specific factors to consider when looking to make use of copyrighted works. This series of virtual workshop meetings builds upon our introductory webinar on fair use and dives deep into the concepts and best practices involved in making fair use determinations.  The live, interactive format will give attendees ample opportunity for discussion and hands-on practice with this important topic. 
Attendees of this live learning series will have the opportunity to: 
Complete an in-depth review of the legal text of Section 107 of US copyright law (Title 17, United States Code)

 

Explore key U.S. court cases relevant to fair use 

 

Discuss fair use application cases

 
Who Should Attend
Library staff working in reference, instruction, programming, makerspaces, and anyone with a strong interest in the topic.
Presenters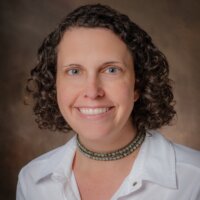 Carla Myers
Assistant Professor and Coordinator of Scholarly Communications
Carla Myers serves as Assistant Professor and Coordinator of Scholarly Communications for the Miami University Libraries. Her professional presentations and publications focus on fair use, copyright in the classroom, and library copyright issues.