Description
We know how important professional development is to your career. We also know that your time and funds can be limited, and that it's important to get the most bang for your buck when it comes to your personal learning. We invite you to join OhioNet staff for a virtual discussion into what really makes a learning experience transformational (for you as a professional, for your library, or even your community!).
This free session is open to anyone who works in an Ohio library. Attendees will be asked to share their best experiences with professional development, as well as their ideas for the future. As a bonus, they'll get a chance to connect with colleagues around the state and get a taste of the appreciative inquiry process.
Sign up today to save your seat!
Presenters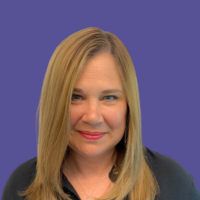 Michelle Bradley
Director of Consulting Services
Michelle Bradley is a certified Appreciative Inquiry Facilitator through the Center for Appreciative Inquiry and holds a certificate in Creating Positive Change from the Change Lab, as well as a certificate in Creating Wellbeing and PERMAH Survey Accreditation from The Wellbeing Lab, she is a certified practitioner in Human Centered Design from LUMA, and a Harwood Public Innovator. Michelle is also a certified "Conversations Worth Having" trainer.
Michelle has more than 25 years of professional experience in libraries working in various capacities, including as a public library director. She is currently the Director of Consulting Services at OhioNet. Michelle's educational background includes a B.A. in Advertising from Purdue University, a Master's in Library Science from Indiana University, and a Graduate Certificate in Public Management from IUPUI's School of Public and Environmental Affairs.