Introduction to Classification
Description
Classification is the process of assigning a number to an item so as to be able to shelve the item with other items on the same subject. Along with subject analysis, classification systems help us keep our materials organized for the communities we serve. No matter what type of environment you work in—academic, school, or public—or whether you work behind the scenes creating records or in a forward-facing role assisting users, you can benefit from a better understanding of where to find classification information in MARC records, how they relate to subject headings, and where to go for more information on both Dewey Decimal and Library of Congress systems.  
Attendees of this session will have the opportunity to… 
Briefly review key vocabulary related to subject headings

 

Explore how subject headings and call numbers overlap

 

Learn where to find classification information in MARC records

 

Discuss useful tools and resources for more information

 



Notes: 
Participants should review the following entries in the Training Archive ahead of this presentation. 
Who Should Attend
Individuals responsible for editing and maintaining catalog data, staff members tasked with assisting patrons to find materials, and anyone with an interest in the topic. 
Presenters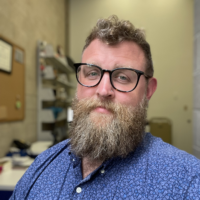 Tim Keller
Head of Discovery and Metadata Services
Tim Keller is the Head of Discovery and Metadata Services at Oberlin College and Conservatory, after spending two years as the Head of Cataloging and Metadata at Embry-Riddle Aeronautical University.  Tim earned his MLIS from Kent State University in 2009, and also holds a second MS in Information Architecture and Knowledge Management (User Experience Design). In addition to cataloging and making information discoverable, Tim serves as the Subject Headings Working Group Leader under the Cataloging Ethics Steering Committee.