Introduction to Transparent Language Online for Libraries
Description
Starting July 1st, 2023, The State Library of Ohio is no longer offering Transparent Language Online to the state's public libraries. After consulting with the State Library, OhioNet determined that we should form a relationship with Transparent Language to ensure that our members have access to discounted rates for this valuable resource. For those who are not familiar, Transparent Language Online for Libraries is a language learning software platform that empowers anyone to learn over 120 languages anytime, anywhere, on any device — with unlimited simultaneous usage.
This webinar will cover a basic introduction to the Transparent Language Online for Libraries system. We will look at various aspects of the learning platform and dive into some of the great content and available features including:
Over 120 languages for English speakers
35 ESL/ELL language pairings (including recently released English for Ukrainian, Pashto and Dari speakers)
American Citizenship test prep course that matches the course currently used by the US Government
American Sign Language video courseware
Collection of 32 indigenous languages
Who Should Attend
Staff members working in reference, instruction, information literacy, or anyone with an interest in the topic.
Presenters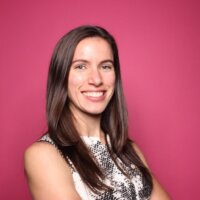 Lauren Gancarz
Marketing & Library Programs Mgr.
Lauren is the Marketing & Library Programs Manager at Transparent Language and has been with the company for over 12 years. She spends her days engaging with, training, and supporting libraries around the world. She is an active four-season hiker and loves enjoying the outdoors year-round!
Jim Schmidt
VP of Library Sales
Jim manages Transparent Language's sales and customer support teams, as well as various business development activities. Mr. Schmidt has over 24 years experience working with libraries and has been instrumental in bringing several popular electronic resources to the library market. Services include Language Learning, Education, Audiobook, eBook, Magazine and Entertainment services that have been use in the library market for over 15 years.