Let's Get Together – Special Libraries Edition
Description
OhioNet is trying a new program to help our members connect with their peers. This fast-paced, forty-minute session is an opportunity to connect with people doing the same work as you across all library types, who share the same challenges and opportunities. Free for OhioNet members, the agenda will be light, with some ice breakers and breakout group questions. This networking event is designed specifically for librarians from institutions that do not fit neatly into the academic/public divide – examples include hospitals, industry, museums, etc.
Attendees of this session will have the opportunity to:
Meet and make connections with other OhioNet members who are in non-traditional library spaces
Discuss challenges of the position
Discuss opportunities and/or new projects you are working on
This event is currently for OhioNet members only.
This is a virtual online event.
Who Should Attend
Librarians or knowledge managers from special libraries, aka libraries that fall outside of the public vs academic divide. 
Presenters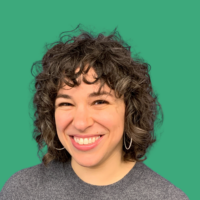 Hannah Rosen
Director, Member Programs
Event Registration
"*" indicates required fields