Description
Series Description
Create a solid foundation for the year ahead with Fundamentals of Cataloging – our popular online training series. This introductory set of sessions explains basic cataloging concepts and processes for copy catalogers and demonstrates how to describe one of our most trusted resources – books! Each session includes dedicated practice and searching time, brief quizzes, and other learning engagement opportunities. Perfect for anyone who is new to copy cataloging or returning to cataloging responsibilities!
Session Description
This second session in the Introduction series will focus learning about MARC (Machine-Readable Cataloging) – what it is, what it looks like, and how it works. In this session, attendees will have the opportunity to…
explore freely available, relevant MARC resources
recognize the punctuation and symbols used in MARC cataloging
learn the basic groups of MARC fields
highlight the most important areas of description
Who Should Attend
Individuals who are new to cataloging, could use a refresher on the basic concepts of cataloging, or anyone with an interest in the topic.
Presenters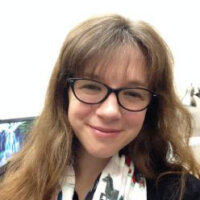 Sarah Schaff
Denison University Library
Sarah Schaff has had the good fortune to work for a handful of Ohio libraries since 2003 – and still loves her work. With a background in philosophy and library science, Sarah currently serves as the Discovery Librarian at Denison, a small liberal arts college east of Columbus. In her 8 to 5 life, Sarah takes care of the invisible systems and online resources that keep the library humming.