Online Database Overview: Springshare's LibCal and LibAnswers
Description
OhioNET's Online Database Overviews are a series of freely available webinars, open to all library staff working in Ohio.  Many, but not all, of the databases featured in this series are available statewide. Each training session will be aimed at current users/subscribers and will include:
an overview of the resource(s) being featured (what content is included, what search options are available, who is the intended audience)
a review of access requirements and options for sharing/downloading content
an exploration of use cases and marketing ideas
a discussion of options for staff training to help end-users navigate the materials
Session Description
As we all plan for an evolving future, it's important to ensure you can keep your virtual doors open. In this webinar, we'll explore the features of a popular and useful set of digital information tools from Springshare: LibCal and LibAnswers. Many libraries have turned to these products (especially during the last 18 months) to help manage virtual contacts with their communities. In addition to Springshare content specialists, this session will also feature the input of staff at the University of Akron. If your library is one of the many new subscribers to these Springshare resources (or if you're interested in learning more about them), sign up today for this free session.
Who Should Attend
Library staff who currently work with Springshare products (especially LibCal and LibAnswers) and anyone with an interest in the topic.
Presenters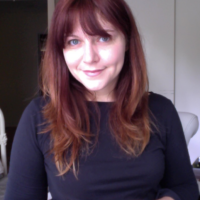 Michelle Lustig
Manager for Education & Programming
Michelle has been lucky to call herself a Springy for the last 9 years. At Springshare Michelle manages the live training program and Springshare special events. Prior to coming to Springshare she enjoyed a career as an academic librarian working for UCLA, UC Merced and Pepperdine University. During that time she presented extensively on technology and academic librarianship at regional and national conferences. She was also an active member of ACRL and RUSA MARS serving on various committees include the ACRL National Conference Coordinating Committee (Subcommittee - Co-Chair) and the Instruction Technologies Committees ( Chair, Co-Chair). She loves getting people excited about libraries and technology.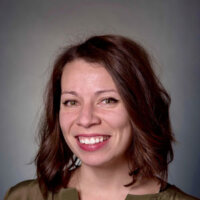 Stephanie Dawson Everett
Manager of Planning Communications and Engagement
Stephanie Everett is the Manager of Planning, Communications, and Engagement at the University of Akron's Bierce Library in Akron, Ohio. She began working in academic libraries in 2011 after a career in public-sector communications, including positions in higher education, nonprofit organizations, and state government. She holds a B.A. from Ohio Wesleyan University, an M.A. in Communication from The University of Akron, and an MLIS from Kent State University. Stephanie's research interests are diversity in libraries, outreach programming, and user experience and satisfaction.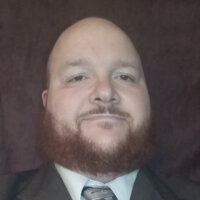 Joshua Grove
Web Development Specialist
Joshua Grove works a the Web Development Specialist for University Libraries at the University of Akron. He holds a BS in Computer Science and a MS in Applied Computer Science from Frostburg State University, additionally he holds a MA in Education Administration from the University of Akron. He is also working on a MA in Strategic Communication. He had almost 20 years in public education as a teacher and administrator before returning to his roots in technology. Joshua is active with local scouting programs as is his whole family. He resides in Akron, Ohio with his wife Dr. Melinda Grove, EdD, and his two children Jackson and Katherine.