Online Database Overviews: Consumer Health Resources
Description
Learn about the consumer health resources available at every type of library across Ohio! 
Through Libraries Connect Ohio, every library across the state has access to one or more health-focused databases. For public libraries, this is Consumer Health Complete. Academic libraries who are OhioLINK members have access to this database as well, along with Health Source: Consumer Edition. INFOhio Resources link all K-12 libraries to Health Source: Consumer Edition, too.  
Explore these EBSCO resources with Lisa E. Jones (Senior Training Manager) to help your community quickly access relevant and reliable health and wellness information. 
Remember that each session in the Online Database Overviews series will include: 
an overview of the resource(s) being featured, including content, available search options, and intended audience

 

a review of access requirements and options for sharing and downloading content

 

an exploration of use cases and marketing ideas

 

a discussion of options for staff training to help end-users navigate materials

 
Who Should Attend
Library staff members working in reference, instruction, information literacy or anyone with an interest in the topic.
Presenters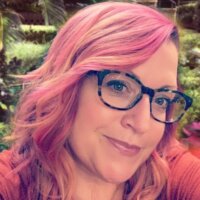 Lisa E. Jones
Senior Training Manager
---
Lisa E. Jones worked in both academic and public libraries for 14 years before joining EBSCO in 2010. As a Senior Training Manager with EBSCO, Lisa travels across the U.S., Eastern Canada, and the Caribbean. When she's not traveling, Lisa works out of her home in New Orleans.