Online Database Overviews: Transparent Language
Description
Learn to speak a new language through Transparent Language Online*. From French, German, Italian and Spanish to Japanese, Russian, Korean and Mandarin Chinese, this rich resource includes materials in over 110 languages and is available to all libraries across the state through Libraries Connect Ohio. Special attention will be given to the ESL (English-as-a-Second-Language) content that includes support for over 30 different language pairs and the interactive, video-based KidSpeak feature aimed at children in grades K-2.  
*This resource is available statewide through OPLIN, OhioLINK, and INFOhio. 
Each session in Online Database Overviews includes: 
an overview of the resource(s) being featured (what content is included, what search options are available, who is the intended audience) 

 

a review of access requirements and options for sharing/downloading content

 

an exploration of use cases and marketing ideas

 

a discussion of options for staff training to help end-users navigate the materials

 
Notes: 
This is a FREE webinar, open to all Ohio librarians at no charge. 
Who Should Attend
Staff members working in reference, instruction, information literacy, or anyone with an interest in the topic.
Presenters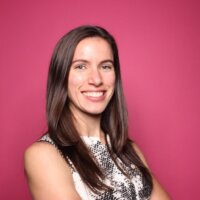 Lauren Gancarz
Marketing & Library Programs Mgr.
Lauren is the Marketing & Library Programs Manager at Transparent Language and has been with the company for over 12 years. She spends her days engaging with, training, and supporting libraries around the world. She is an active four-season hiker and loves enjoying the outdoors year-round!