Simplify Your Original Cataloging with Tools
Description
Creating new catalog records can be time-consuming. Explore ways you can streamline your workflows with tools and tactics like derive functions, constant data sets, template creation, record copying and more. You'll learn what features and terms to look for in your cataloging system to create templates and simplify your processes. 
Attendees of this session will have the opportunity to… 
Review the various options for where and how to create new MARC records.

 

Explore how to derive and copy existing MARC data.

 

Learn to set up templates and other constant data.

 

Examine possible formatting issues and fixes.

 
Who Should Attend
Individuals responsible for editing and maintaining catalog data, especially those who are new to creating original records. Previous cataloging work is strongly recommended.
Presenters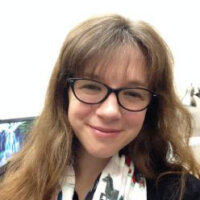 Sarah Schaff
Denison University Library
Sarah Schaff has had the good fortune to work for a handful of Ohio libraries since 2003 – and still loves her work. With a background in philosophy and library science, Sarah currently serves as the Discovery Librarian at Denison, a small liberal arts college east of Columbus. In her 8 to 5 life, Sarah takes care of the invisible systems and online resources that keep the library humming.