Subject Analysis Suggested Workflows (Session 3)
Description
Series Description:
Do you work with cataloging or records maintenance at your library? Could you use a better understanding of how subject headings are assigned?
This three-part webinar series will focus on the skills and knowledge necessary to understand and assess existing subject headings in MARC format. The course is aimed at those individuals primarily practicing copy cataloging.
Through these three sessions, attendees will have the opportunity to gain an overview of the variety of subject heading systems, understand the rules for how LoC subject headings are assigned to a record, recognize the variety of RDA-related changes in subject authority records, explore MARC 21 for subject headings in bib records and LCSH authority records, and assess the quality of existing records. We will also cover catalogers' judgement and bias.
Session Description:
This last session will focus on the steps needed to confirm the validity and appropriateness of assigned subject headings. We will also explore how and when to make changes that make sense for your library's collection and users.
Through this session, attendees will have the opportunity to…
Check the validity of assigned subject headings when copy cataloging
Discuss cataloger's judgment and etiquette in shared catalogs
Explore the types of changes and corrections that are more commonly required
Note:
Attendees must have attended the in-person or online version of our Fundamentals of Cataloging: Introduction or have an appropriate combination of other course work or experience with basic cataloging concepts and workflows.
Attendees should plan to have 2-3 physical items available at their desks during the session for hands-on practice time.
Who Should Attend
Individuals who are primarily responsible for copy cataloging tasks and anyone with an interest in the topic.
Presenters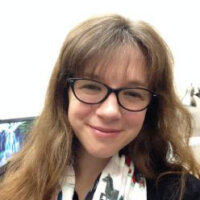 Sarah Schaff
Denison University Library
Sarah Schaff has had the good fortune to work for a handful of Ohio libraries since 2003 – and still loves her work. With a background in philosophy and library science, Sarah currently serves as the Discovery Librarian at Denison, a small liberal arts college east of Columbus. In her 8 to 5 life, Sarah takes care of the invisible systems and online resources that keep the library humming.