Andrew Whitis joins OhioNet as Director of Financial Operations & Exploration Strategist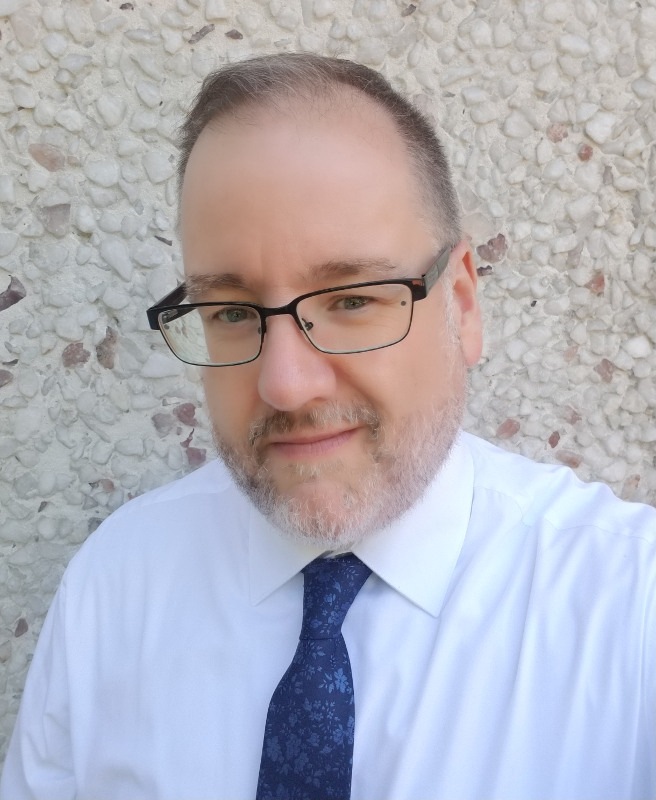 OhioNet is excited to welcome Andrew Whitis as our new Director of Financial Operations & Exploration Strategist.
Andrew brings a wealth of knowledge and experience in supporting strategic visioning, financial management, and data analysis to our team. As Director of Financial Operations, Andrew provides oversight of the OhioNet accounting department, including tracking budget, creating financial reports, and monitoring investments. As an Exploration Strategist through OhioNet's Consulting Services, Andrew guides conversations to help members identify and build from their strengths as part of strategic planning, service re-envisioning, and program evaluation. He will also design and administer surveys and analyze, summarize, and present survey data.
"We are so pleased to have Andrew join the OhioNet team," said Nancy S. Kirkpatrick, OhioNet Executive Director & CEO. "His experience in libraries will be a great benefit to our members as we expand our consulting service offerings. His experience with finance is something that we needed due to our growth over the last few years, and we expect him to bring new ideas to our financial processes that will increase efficiencies while remaining effective in our work with our members."
Andrew brings with him years of experience in both academic librarianship and professional services. His 18 years working in academic libraries in Ohio included serving as the University Librarian at University of Findlay for the past several years. Prior to his work in academic librarianship, Andrew worked at Deloitte & Touche's (now just Deloitte) Pittsburgh office in the public sector and information technology consulting practices doing business development and knowledge management. He also worked briefly for marchFIRST, an internet consulting firm, as a data warehouse business analyst. Andrew holds a Bachelor of Science in Agriculture from Ohio State University; a Master of Library and Information Science from the University of Pittsburgh; and a Master of Business Administration from Defiance College.
Andrew recently relocated from Findlay to Shaker Heights to be closer to his partner's family in Northwest Pennsylvania. He enjoys reading, working on home projects, gardening, and watching science fiction and horror movies and TV shows.
Please join us in extending a warm welcome to Andrew!