Jillian Tuttle Joins OhioNET as Membership Engagement Coordinator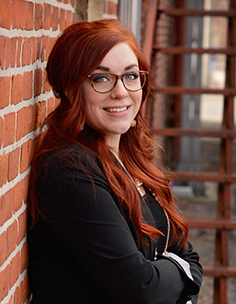 We are pleased to announce the recent hiring of Jillian Tuttle as OhioNET's new Member Engagement Coordinator. As Member Engagement Coordinator, she will focus primarily on marketing and communications that enhance member experience. Jillian comes to us from United Way of North Central Ohio, where she focused on brand identity, strategic messaging, and increased community awareness as their director of communications.
Jillian holds a Master of Library and Information Science from Kent State University and a Bachelor of Arts in English from Bowling Green State University. She resides in Bucyrus with her husband and currently services as Vice President on the Bucyrus Area Chamber of Commerce Board of Directors.
If you happen to be in our office, please stop by Jillian's desk and ask for an introduction. We know that Jillian would like to meet you and learn more about your organization.