New Membership Benefit: ROAM.plus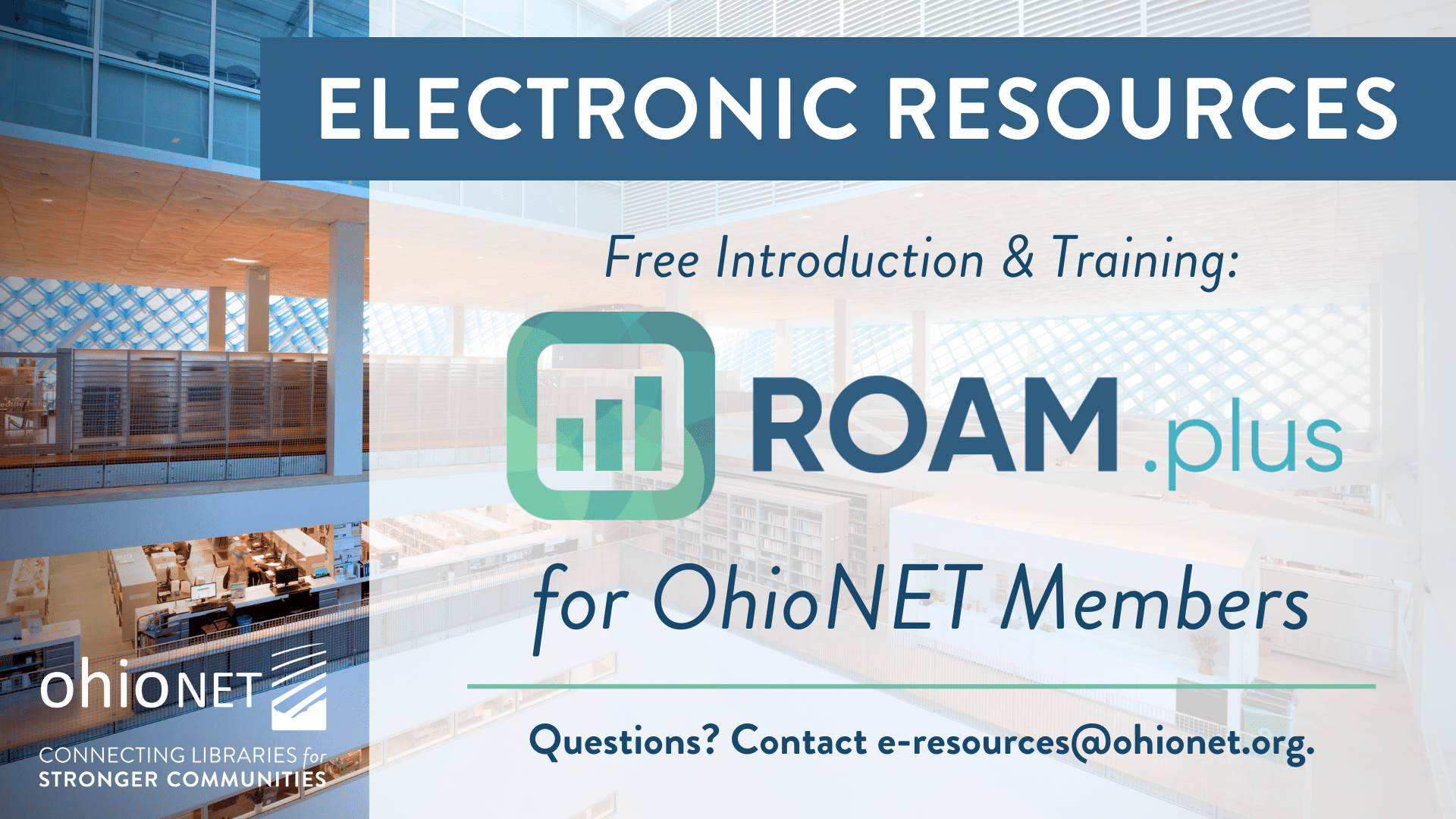 OhioNET and Subscription People, the creators of ConsortiaManager, have partnered to provide members free access to the second generation ERM and Workflow tool, ROAM.plus!
ROAM.plus is a feature rich ERM tool that focuses on streamlining library acquisition workflows, and includes functionality that combines tasks and data previously siloed in multiple external systems. Track licenses, terms, and contracts all in one place, while being supported through every step of the process by ROAM's intuitive workflow. The powerful Prediction module enables libraries to build budget scenarios, projections, and even do cost savings analysis with the click of a button – no need to continually update and wrangle data from cumbersome Excel spreadsheets!
As a benefit of membership, OhioNET libraries will receive access to all of ROAM's current functionality for free – forever! Each member will have a customized instance of ROAM.plus built and pre-populated with all of their subscription data from ConsortiaManager as a starting point. Given the difficulties libraries have overcome and will continue to overcome in the wake of the pandemic, OhioNET and the ROAM.plus Team are excited to get this incredible tool into librarians' hands – and we're starting now!
Demonstrations and Training Opportunities
ROAM.plus demonstrations and trainings will be held starting in the first full week of December. Learn more about ROAM's powerful tools and clever workflows by attending one of two demonstrations led by Subscription People Co-Founder, Tejs Grevstad, and then join us for hands-on training sessions with ConsortiaManager and ROAM's training expert, Carrie Waibel. Two demonstrations and two training sessions are currently scheduled for December to provide members with multiple times to learn. All webinars will be recorded for those unable to attend live. These sessions are free to OhioNET members, but we do ask that you register in advance via the links below:
ROAM.plus for OhioNET Members: Introduction with Tejs Grevstad
Tuesday, December 8, 2020 – 2:00 P.M. EST
Thursday, December 10, 2020 – 11:00 A.M. EST
ROAM.plus for OhioNET Members: Training with Carrie Waibel
Monday, December 14th – 2:00 P.M. EST
Wednesday, December 16th – 10:00 A.M. EST
Please email any questions about ROAM.plus or OhioNET eResources in general to e[email protected] – we're always happy to help!