OhioNET opposes recent Macmillan decision
OhioNET stands with its members and the American Library Association in opposing the recent decision by Macmillan to change its ebook lending model.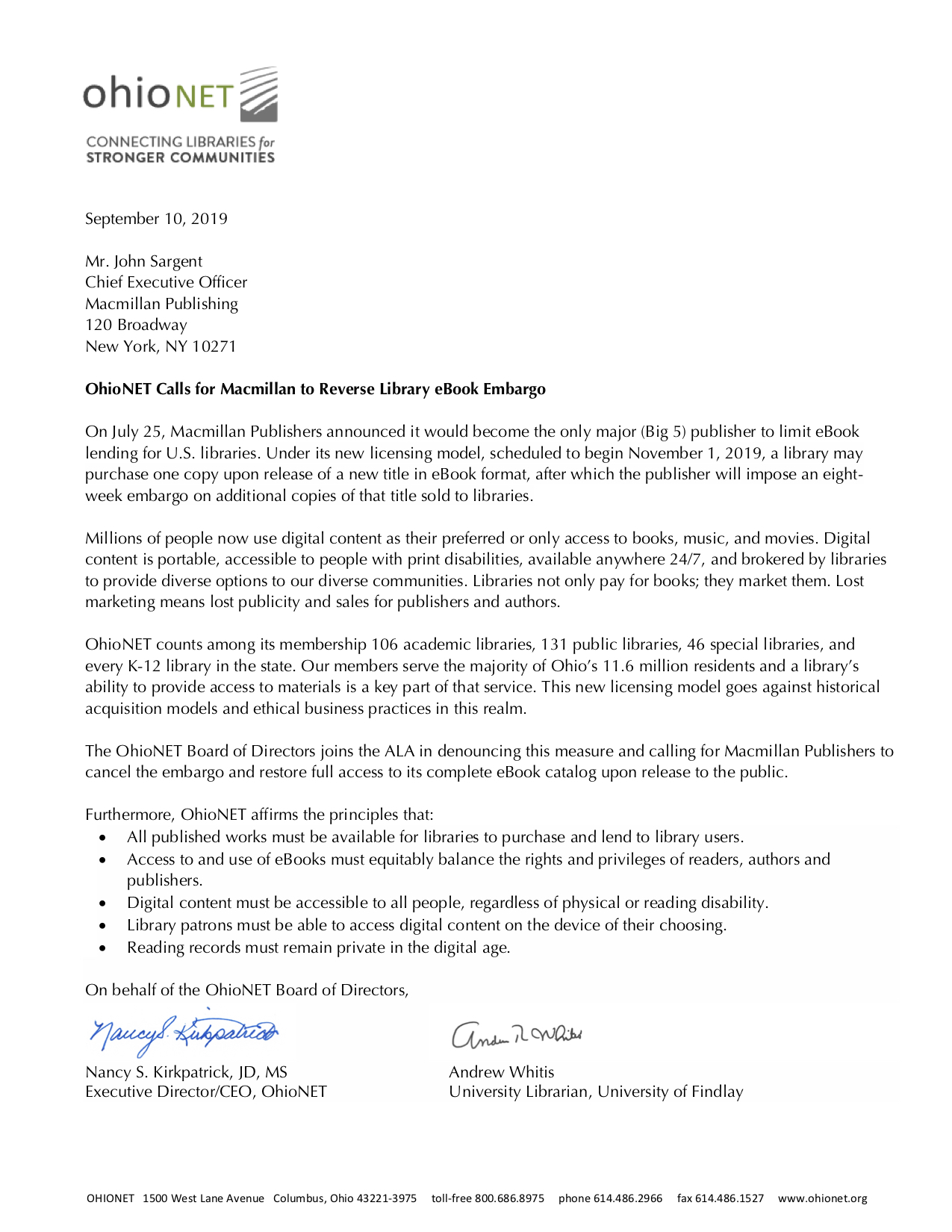 The ALA initially responded to the change in the ebook lending model in July and asked library members to respond as well. Recently, the ALA has launched a national campaign against the e-book embargo and is soliciting petition signatures not just from libraries and librarians, but also from the public at large. The full text of the petition can be found at eBooksForAll.org.