Digitization Projects & Copyright Considerations
Description
The last few years have reinforced the importance of providing accessible digital resources and many more libraries are starting (or expanding) their digitization work. But there are many potential copyright pitfalls that could cause a variety of headaches. Learn what protections are offered under U.S. copyright law that libraries can take advantage of when digitizing materials—for access, for preservation, and more.  
Attendees to this webinar will have the opportunity to… 
Learn how to estimate the copyright status of a work

 

Discover user rights granted by Congress in U.S. copyright law that can aid libraries and archives in preserving and sharing collections

 

Identify ways that donor agreements may impact opportunities to digitize and share collections



Notes: 
Registrants should review the following core copyright content before attending this webinar… 
Copyright in Action: Introduction & Overview 
Who Should Attend
Library staff responsible for supporting digitization projects or programs and anyone with an interest in the topic. 
Presenters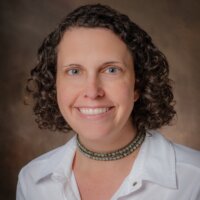 Carla Myers
Assistant Professor and Coordinator of Scholarly Communications
Carla Myers serves as Assistant Professor and Coordinator of Scholarly Communications for the Miami University Libraries. Her professional presentations and publications focus on fair use, copyright in the classroom, and library copyright issues.