"Hey Copyright Lady!"—Five Common Copyright Questions and the Answers to Them
Description
If you're new to answering copyright questions for your community, this webinar is for you! In this interactive demonstration, we'll discuss five common copyright questions and roleplay the answers to them.
If I cite a work, then there is no copyright infringement, right?
I found this picture via a Google search. As the photographer put it publicly online, I Am free to reuse it any way I like, right?
How many recipes can I copy out of this cookbook I found in your collection?
If a use is for educational purposes, it's automatically a fair use, right?
As long as I'm not making any money off the reuse of a copyrighted work then there is no infringement, right?
Registrants will be invited to submit their own common (or complex) questions for the trainers to answer at the end of the session.
Attendees to this webinar will have the opportunity to…
Learn answers to common copyright questions librarians may receive
A practical workflow that can be used to address many copyright questions and issues
How to identify reputable resources that can aid you in making thoughtful and informed decisions about copyright
Notes:
Registrants should review the following core copyright content before attending this webinar…
Copyright in Action: Introduction & Overview
Who Should Attend
Individuals who work in reference, instruction, outreach, and programming or anyone with an interest in the topic.
Presenters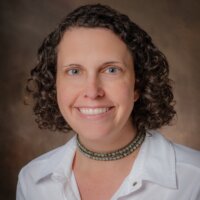 Carla Myers
Assistant Professor and Coordinator of Scholarly Communications
Carla Myers serves as Assistant Professor and Coordinator of Scholarly Communications for the Miami University Libraries. Her professional presentations and publications focus on fair use, copyright in the classroom, and library copyright issues.
Event Registration
This event is full but you can still join the waitlist! Register now and we'll send you an email if you get a seat. We promise we'll only charge your card (if applicable) if you get in.
"*" indicates required fields