Modifying Assigned Subject Headings
Description
Changes can be slow to come to the Library of Congress Subject Headings (LCSH) list. Prior to 1996 changes to the agreed language were almost impossible to make, but even now the process is complex and time-consuming. Some libraries choose to make local changes to the subject heading language to make it more accessible to and inclusive of their community members. In this hands-on, live learning event, we'll review our recommendations for assessing and verifying subject headings, followed by a demonstration of how modifications might be made. 
Live Learning Event Expectations

Live learning events (LLEs) are designed to mimic the real-time, hands-on engagement of an in-person workshop. 
LLEs require real-time attendance; no recordings will be made of these sessions.

 

LLEs are highly interactive and feature group discussions, breakout sessions, and collaborative exercises. Attendees should have access to a microphone (or headset) and a camera to participate most fully.  

 

LLEs are in-depth training sessions that focus on practical projects and real-world skills. Attendees will be asked to complete brief readings and assignments between workshop meetings. Review the "Notes" section below for additional details or pre-requisites for this event.

 
Attendees of this live learning event will have the opportunity to: 
Review the basic steps for assessing and verifying LCSH information in a MARC record.

 

Walk through the process of removing and modifying subject information in your local records

 

Practice searching for, evaluating, and modifying subject information for best use by their communities



Notes: 
Attendees should ideally have access to their usual cataloging tools for this session. 
Attendees should plan to bring 1-2 physical items to use during our record searching exercises. 
If you're very new to working with subject headings, we recommend attending the following webinars—or watching the recordings in the Training Archive—before participating in this live learning event: 

Overview of Subject Headings
Assessing Assigned Subject Headings 
Who Should Attend
Individuals who are responsible for editing, maintaining catalog data and anyone with an interest in the topic.
Presenters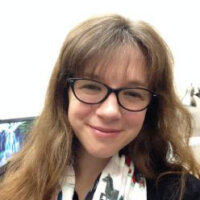 Sarah Schaff
Denison University Library
Sarah Schaff has had the good fortune to work for a handful of Ohio libraries since 2003 – and still loves her work. With a background in philosophy and library science, Sarah currently serves as the Discovery Librarian at Denison, a small liberal arts college east of Columbus. In her 8 to 5 life, Sarah takes care of the invisible systems and online resources that keep the library humming.
Event Registration
This event is full but you can still join the waitlist! Register now and we'll send you an email if you get a seat. We promise we'll only charge your card (if applicable) if you get in.
"*" indicates required fields